The essence of what I do is help people unwind their conditioning and habitual reactions so they can meet what is actually happening right now, and choose an appropriate response based on all the information available at this point in their life.
I am happy to be published in two best-selling books: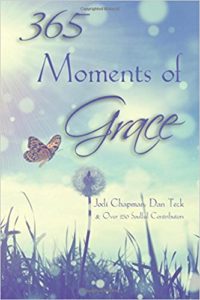 365 Moments of Grace   (put picture of the book and link to Amazon where they can purchase it)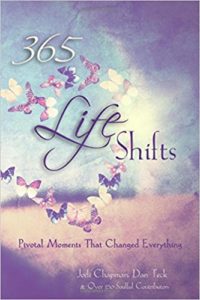 365 Life Shifts: Pivotal Moments that Changed Everything
I have 12 stories in Moments of Grace and 3 stories in Life Shifts. Click here to read one of them.
---
I offer you LOTS of information here. There is a big variety of videos and written material in the blog and archives.
Please note you will not get any emails from me unless you specifically sign up for my heartletter. I offer free information here and do not require you to give me your email to get a free gift because I want you on my list only if you really want to be there, after you've had a chance to read my writing and watch me to find out if you feel drawn to stay connected with me. You can sign up on the right side bar on any page, or click here for the sign up page.
Coming soon: a low cost membership to a community that will give you access to other people interested in my work via a facebook page and access to me on the facebook page and during a monthly question and answer call.
I facilitate circles, both online and in person. I usually hold these meetings in sets of 6, held on a weekly basis for 6 weeks. Repeat participation is common; I set them up in 6 week sets so you can join in when you find yourself particularly stressed and in need of connection and support, or when other life activities allow you to fit the meetings into your schedule.
The cost is $200 per person for 6 meetings. Let me know of your interest and when I have 6 to 8 people, I will start another group.
Prerequisite: familiarity with the basic structure of circles I describe here and a conversation with me. (I need to create another page for this info titled: What Sitting in Circle Includes).
I do private one on one work, for a minimum of 3 months at a time for $500 per month (you can extend longer if you want to).
This includes a weekly 60 minute call with me, or the equivalent broken up differently to fit your needs, and some specific practices for you based on what your current challenges are.
Prerequisite: familiarity with the basic structure of circles I describe here and a conversation with me.
Phone : two zero eight 265-9139
Email: janet at emerging balance dot come